Refresh your facial aesthetic to achieve a more youthful look with PicoWay laser delivered by the experts at Lumiere.
Those in search of a cosmetic surgery procedure that can help reverse the visual signs of ageing or other skin irregularities will benefit from PicoWay pigmentation removal.
Perfect for unwanted facial lines, or other factors creating an aged or tired look, with PicoWay pigmentation removal, Sydney residents can find newfound confidence in their appearance.
What is PicoWay laser pigmentation and how will it benefit me?
PicoWay is a remarkably innovative 3-wavelength picosecond laser with both non-fractional and fractional capabilities for delivering ultra-short picosecond pulses of energy to the facial tissue.
These bursts of energy create a photoacoustic impact which shutters the pigments into easily eliminated tiny particles to treat:
Signs of ageing
Tattoo removal
Skin irregularities
Acne-related scars
When used in conjunction with a range of other procedures available at Lumiere, the PicoWay laser can dramatically enhance your appearance.
What are the benefits of choosing the PicoWay laser to help reverse the signs of ageing?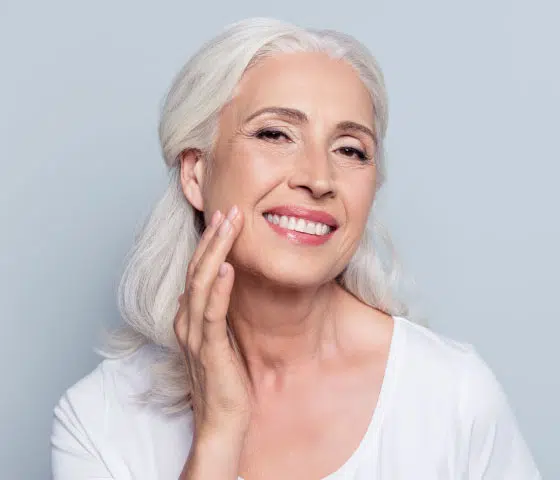 The PicoWay laser procedure safely and effectively reduces the appearance of freckles, pigmentation, and post-trauma pigmentation without damaging the surrounding skin tissue.
It offers the following benefits:
Minimal discomfort
A refreshed facial aesthetic
No side effects
No recovery time
Clear results evident in just a few treatments
A boost to your self-confidence
This procedure is safe to use on all skin types and is performed at the Lumiere Clinic by our trusted team of accredited laser therapists. We will assess your current situation and goals to determine how many sessions will be required to achieve your desired look.

Am I the right candidate for PicoWay treatment?
The PicoWay procedure is suitable for a wide variety of skin types; however, a consult will be required prior to treatment to ensure it will provide you with the results you desire.
PicoWay may be suitable for you if:
You have tattoos you wish to have removed
You have areas of discolouration, fine lines, or irregularities on your face
There are specific signs of ageing you wish to target
You experience unwanted freckles, birthmarks, brown spots, melasma, or other skin concerns
Should the team Lumiere determine this is not the right procedure for your condition and goals, our significant range of skincare solutions will provide an option to ensure you can improve your look.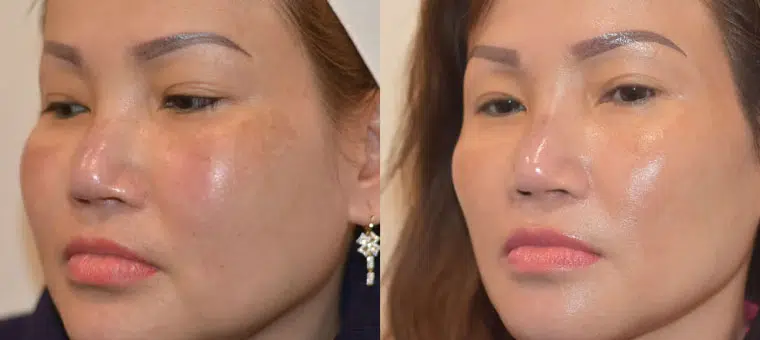 The PicoWay laser can help reverse the signs of ageing, as exhibited in this before and after example from Lumiere.
How much will PicoWay pigmentation removal cost?
The cost for the PicoWay Laser Treatment starts from $300 for Tattoo Removal and $650 for Skin Rejuvenation with treatment delivered by Lumière Clinic's experienced therapists. A hyperpigmentation treatment and consultation can be booked by calling (02) 8964 2550 or emailing [email protected].
We will be able to determine the exact cost relevant to your needs and form a plan for how best to help you look and feel your best with a refreshed aesthetic.
Why choose Lumiere for the PicoWay procedure?
Lumiere Cosmetic Clinic offers some of an expert team with a wide range of experience and over 15 years working in the industry, ensuring you will be in safe hands and attain the results you desire.
We only provide the safest and latest surgical technologies
The team has completed many PicoWay rejuvenation procedures successfully
You will have access to support staff who are with you for every step of your journey
We are experts at helping you revitalise how you look and feel
Frequently asked questions
Can the PicoWay laser reduce melasma?
Yes, it can, the unique picosecond laser reduces benign pigment spots such as melasma, as well as freckles and solar lentigines in just a few treatments.
How many treatments will I require?
This depends on your skin condition and treatment goals. For some patients, only a single session is required while others will need multiple sessions spaced 4 to 6 weeks apart.
A rough rule of thumb is one treatment for every decade of age. The procedure usually takes 60 to 90 minutes complete.
How does the laser feel?
As the pain threshold is different for everyone, this can be hard to quantify. The area being treated also plays a role; however, the pain has been described as less than getting a tattoo and similar to a rubber band flicking your skin.
Generally, you may experience slight discomfort during the treatment.
Can the PicoWay Laser cause scarring?
As the PicoWay Lasers employ the latest state of the art technology and is carefully administered by our professionally trained certified clinicians, you will see high-quality results with extremely minimal chances of scarring.
This treatment does involve a medical-grade laser which, if used incorrectly by a poorly trained operator, can lead to scarring. The expert clinicians at Lumiere, however, will ensure that the treatment is performed correctly with the lowest possible risks applicable to you. We are yet to see any adverse reactions as a result of our procedures to date.
Can these lasers cause cancer?
This particular laser therapy uses non-ionising radiation which does not use the same ultraviolet wavelengths as those found in sunlight which are known to damage the DNA in cells and cause skin cancer.
There has not been any clinical linkage in the use of lasers, causing any cancer in 40 years of laser therapy.
LUMIÈRE COSMETIC CLINIC
Address
Shop 2, 389 Sussex St, Sydney, NSW, 2000
Phone
02 8964 2550
Trading Hours
Monday to Saturday 10am – 7pm
Sundays 11pm – 5pm