COOL SCULPTING
CoolSculpting is the only FDA-cleared procedure to use controlled cooling to safely target and eliminate diet and exercise-resistant fat. CoolSculpting results are proven, noticeable, and lasting, so you'll look and feel great from every angle.
The CoolSculpting procedure is the world's #1 non-surgical fat reduction treatment and has been awarded for being the "Best All Over Fat Fighter" by NewBeauty. With more than 6 million treatments worldwide, it has been proven to be a safe and effective treatment.
WHY COOL SCULPTING?
Fat cells freeze at a lower temperature than other body cells. This allows CoolSculpting to safely target these cells without damaging the surrounding skin and muscle cells. After a precisely controlled dose of cooling, the fat cells freeze and crystallise. This disrupts their cell membrane and causes the cells to undergo a process called apoptosis (programmed cell death). Through this process, the fat cells die off and are cleared out by the body without leaving behind scar tissue. The dead cells are processed by your body and eliminated!

VENUS LEGACY TREATMENT
Our clinic offers Venus Legacy treatment using patented (MP)² technology. Venus Legacy treatment combines Multi-Polar Radio Frequency, Pulsed Electro Magnetic Fields and advanced VariPulse™ technology, which produce uniform heat under the skin's surface. This stimulates the body's natural healing response in order to increase collagen and elastin fibres, which results in tighter, smoother skin. Venus Legacy treatment also works to break down the volume of fat cells in the treatment area, which delivers safe and effective treatments that contour the body, smoothen out cellulite, tighten sagging skin, and reduce fine lines and wrinkles on the face and body comfortably with no downtime.
To learn more about CoolSculpting, Venus Legacy treatment or any of our other treatments, such as dermal fillers in Sydney, fat cavitation treatment in Sydney, fat transfer or non-surgical eyelid lift in Sydney, contact Lumière Clinic today.
Subscribe For Newsletter
STAY IN TOUCH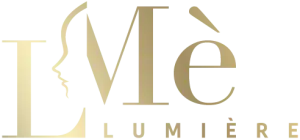 FREE CONSULTATION
Subscribe For Newsletter
STAY IN TOUCH