Lumière Cosmetic Clinic is proud to offer the revolutionary skin tightening technology known as Thermage, a non-invasive treatment for wrinkles that utilises radiofrequency energy. Used in over 2500 practices and 80 countries, this process's safety and effectiveness has been proven with over one million treatments for women and men of varying ethnicities.
Lumière Cosmetic Clinic can help you look and feel younger with this treatment and our range of other facial options to create a more desirable look. Read on to learn more about this new skin tightening procedure.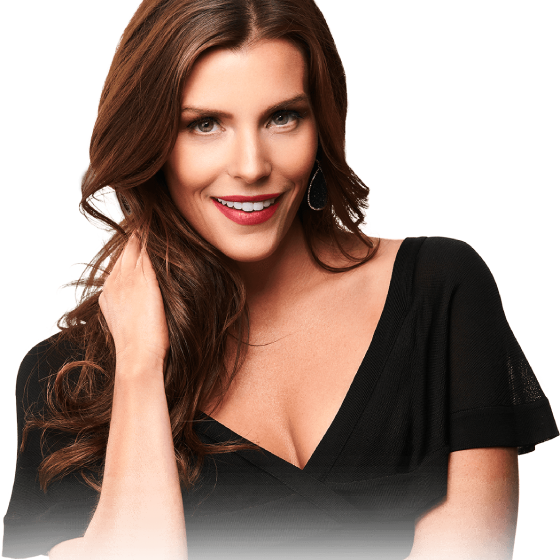 Are those wrinkles getting you down? Thermage skin tightening treatment can help. Ask our team about it today.
The main benefits of Thermage treatments
Thermage skin tightening is a solution for the effects of ageing on your skin. Look younger with results that are not overly drastic and do not require extended downtime like other surgical options.
Thermage offers the following benefits:
A single treatment with real results
A non-invasive process with little to no downtime
A targeted, effective treatment that can address signs of ageing on various areas of the body

Thermage skin tightening on the eyes
The ageing process has an effect on your skin's collagen and elastin levels, breaking them down faster than it can rebuild them. This means your skin will begin to lose elasticity, causing wrinkles, and loose, sagging skin.
This can be most noticeable around the eyes. The skin in these regions is delicate and thin, and as it loses elasticity over time, it will droop and wrinkle. This can lead to heavy "hoods", which create a more aged and tired appearance than how you may feel. Thermage skin tightening can target these areas to rectify these situations.
Thermage on the face and body
Actions such as laughing, smiling, and furrowing brows can lead to visible signs of ageing. As your face is exposed to the elements, factors like sun damage can affect the smooth, sleek look of youth. Thermage treatments can help bring definition back to your features, especially in the jawline, lips and neck.
Thermage treatment also works to assist the dip in your skin's resilience and elasticity in other areas of the body. This can be especially prevalent after major life events like childbirth. Thermage skin tightening can restore that smooth skin feeling, helping to achieve the youthful look we all desire.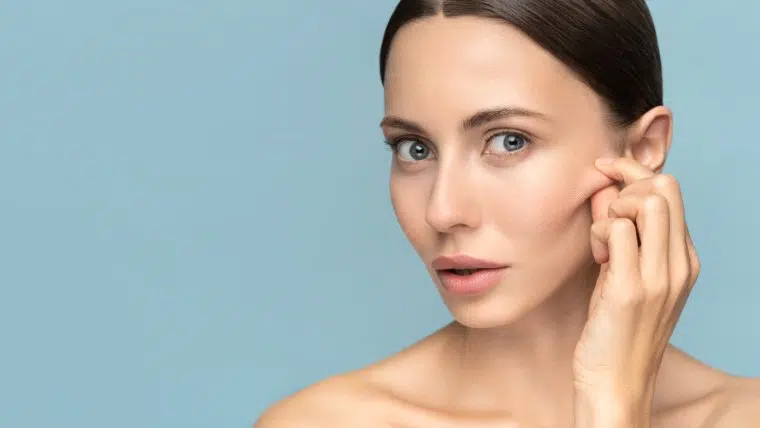 Thermage is a non-surgical option to encourage new collagen growth to target sagging skin. Tighten and contour your look today.
Before and After Results
Pictures from https://www.thermage.com/
How much does Thermage cost?
The requirements of this procedure can vary which makes a consultation necessary so we can provide the exact cost for you. Our team can offer an itemised quote, and answer any questions you may have about a Thermage fix.
We can discuss any possible side effects from this non-surgical treatment, and the best options when it comes to caring for your loose skin, face and neck.
Why should I choose Lumière Cosmetic Clinic for my treatment?
Lumière Cosmetic Clinic are the experts when it comes to providing a wide range of cosmetic procedures to improve the fine lines in the layers of the skin due to ageing. Our many treatments provide visible results thanks to the in-depth experience of our specialists.
We help you bring back your youthful appearance in an environment that is safe and supported.  We use the latest surgical technologies and offer in-depth support to help improve how you feel both mentally and physically
For a youthful-looking appearance book a free consultation today by calling us on 02 8964 2550 or emailing [email protected]. Thermage only requires one treatment for you to see results. We can then work with you further to continue to improve the lines and wrinkles that cause you distress.
Frequently Asked Questions
How many Thermage treatments will I need?
You will see results in a single treatment in most cases with little to no downtime.
How long will the treatment take?
A Thermage treatment takes roughly 45 minutes for the face or around 90 minutes for other areas of the body. Size, location and condition of the skin can all play a part in the duration of your session.
Am I required to do preparation or a follow-up?
No pre-procedure preparation or after-care is required post-treatment, aside from your normal skin maintenance and sunscreen routine. Thermage has little to no downtime so that you can return to your regular activities immediately after treatment.
At most, you may experience temporary redness or minor swelling, but this will go away within 24 hours.
How does Thermage FLX work?
Thermage treatment works thanks to Thermage FLX machine and uses radiofrequency technology that will heat the deep, collagen-filled layers of your skin. This will produce new collagen and improve smoothness and texture.
How is this different from other procedures?
Thermage involves no surgery, injections or significant downtime. It is suitable for all skin types and heats deeper layers of the skin when compared to other treatments. This makes it one of the most effective options when it comes to renewing collagen and creating a younger-looking appearance.
Is Thermage safe for pregnant/breastfeeding women?
Thermage is not suitable for pregnant women; however, due to the fact that no topical anaesthetic is required, it is suitable for breastfeeding women.
How long will my results last?
Your immediately visible will improve gradually in the three to six months following your session. They can last for many years if you look after your skin with a skincare routine. Results will vary based on different skin conditions and the ageing process.
What does Thermage feel like?
The process will cause a brief cooling sensation, followed by a deep heating sensation, then another cooling sensation. There will also be a gentle vibration for added comfort. Depending on your pain threshold, there may be mild or moderate pain throughout the procedure, but our team will communicate with you the entire time to ensure we balance your comfort with what is required to achieve the best results.
LUMIÈRE COSMETIC CLINIC
Address
Shop 2, 389 Sussex St, Sydney, NSW, 2000
Phone
02 8964 2550
Trading Hours
Monday to Saturday 10am – 7pm
Sundays 11pm – 5pm