When it comes to the many facelifting options, cosmetic technology and the experienced team at Lumiere have a range of solutions that can restore your youthful appearance. One of these procedures is the jawline thread lift,  a low-impact surgery with high-impact results.
If you are starting to be bothered by sagging skin in the lower face, a suitable option may be the thread lift. Jowls and jawline areas can dictate the aesthetic of your whole face, and the solution can often be quite simple thanks to our minimally invasive procedures.
The main benefits of the jawline thread lift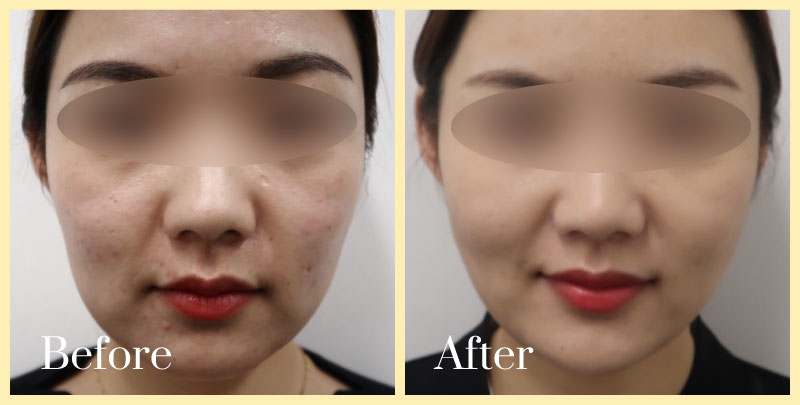 The experienced team at Lumiere have a range of thread lift solutions that can restore your youthful appearance.
The team at Lumiere have perfected the art of face threading, a simple procedure that involves threads placed in the deep layers of the skin to tighten and enhance the lower areas of the face and jawline. This non-surgical solution creates the following benefits:
A youthful, improved aesthetic that will provide results for around three years
No one will know you have had cosmetic surgery as the results are subtle yet effective
The sagging that is causing you distress around the jawline will be no more
As a non-invasive procedure, you will experience a very speedy recovery
A good solution to combat the ageing effects of the late-30s to mid-60s age range

How is the jawline thread lift procedure performed?
This low-impact, non-invasive procedure is very simple, and feature the following steps:
Our expert team will insert temporary sutures via fine needles to lift the skin of your jawline
A local anaesthesia will be provided to ensure your comfort levels
The skin in the jawline is tightened, creating a more desirable look
The entire procedure will take around 60 minutes, and you will be able to return to your day
An added benefit of the jawline thread lift is the healing response in the skin, which is triggered to encourage the production of collagen. This act in itself helps to slow the aging process, developing strong skin and preventing excess skin and wrinkles from forming.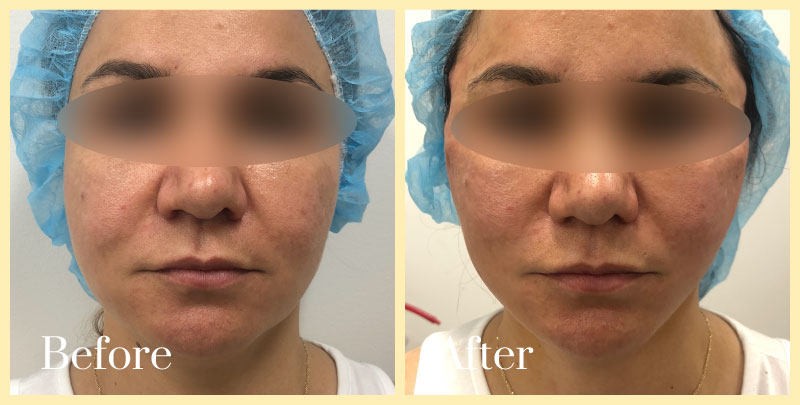 An added benefit of the jawline thread lift is the healing response in the skin, which is triggered to encourage the production of collagen.
What will the jawline thread lift cost?
The cost of the jawline thread lift starts from $3800 or $30 per week. We are unable to provide exact pricing as there will be variances depending on your individual needs To understand the prices applicable to you, a free, no-obligation consultation is required, during which you will be given a full quote.
Why is Lumiere the right choice for your jawline thread lift procedure?
The cosmetic surgery experts at Lumiere Beauty Clinic are well experienced in a range of face threading procedures with over 15 years in cosmetic surgery. They work closely with every patient to achieve the best results possible and offer a safe environment for complete comfort and peace of mind.
Every procedure performed at the Lumiere Clinic guarantees the following:
The latest, high-end surgical technologies
Peace of mind in the Lumiere portfolio which is responsible for thousands of successful thread lifts
A full team of support staff to assist you
A result that will have a positive impact on your life
The journey begins with a free consultation which can be organised by calling 02 8964 2550 or emailing [email protected].
Frequently Asked Questions
What sort of threads will be used in my jawline?
At Lumiere, we use absorbable threads. These are the most common for thread lift use in Australia, and we have chosen them due to their impressive record of success and low-risk of complication.
How old should I be to benefit from a jawline thread lift?
The procedure is suitable for anyone experiencing sagging in the jawline, but the most common patient profile is a woman between the ages of 35 and 60.
How long will the procedure take?
The time will vary with each patient but usually, anywhere between half an hour to an hour is required. The number of threads will often dictate this.
How do I know if I need a full facelift?
If sagging in the lower section of your face is the only issue, it is unlikely that you will need to go to the lengths of a full facelift. Mild to moderate sagging can easily be rectified by the lower-impact procedure of thread lifting. We will determine the best option for you during your consultation, however.
Is ageing the only reason I should consider this procedure?
There can be other reasons for sagging such as a previous facelift that is declining, and weakened tissue due to recent weight loss.
Are there any risks involved with this procedure?
A significant benefit of the jawline thread lift procedure is its low level of risk. The team at Lumiere take this even further by ensuring a safe surgical environment, with many years of experience in this particular process.
This procedure offers no risk of scarring or permanent damage. In some extremely rare cases there may be irritation, bruising, rippling, or infection, however, all of these conditions will rectify themselves within a short number of days. In terms of cosmetic surgery, the jawline thread lift is very safe.
Before proceeding with any surgical procedure, patients should seek a second opinion from qualified healthcare practitioners.
The information on the website is for general guidance only and cannot be used as a basis to make a surgical decision, an initial consultation with our surgeon is required to help patients make an informed decision before proceeding with any surgical procedure.
LUMIÈRE COSMETIC CLINIC
Address
Shop 2, 389 Sussex St, Sydney, NSW, 2000
Phone
02 8964 2550
Trading Hours
Monday to Saturday 10am – 7pm
Sundays 11pm – 5pm