Pigmentation Removal in Sydney with Lumière Clinic
Pigmentation of the skin can reveal your true age, or even make you look older than you really are. When the skin goes into a process of hyperpigmentation, the effect is even more noticeable. Skin pigmentation can even make you look older than wrinkles do! Here at Lumière Clinic, it's our aim to help you look your very best. We offer laser pigmentation removal in Sydney using Picoway − the most advanced laser device. We've seen many happy clients leave our clinic looking years younger than before thanks to our Picoway treatment for pigmentation.

What is Pigmentation?
Pigmentation is an area of discoloured skin, such as freckles, age spots or birth marks. Usually these marks are a consequence of exposure to the sun over your lifetime. Pigmentation removal in Sydney can also be used for pigmentation caused by acne scars.
How Does Hyperpigmentation Treatment Work?
Laser pigmentation removal in Sydney is an effective option if you have spots or age marks on your skin. The removal uses the most advanced laser device, Picoway, that's very safe and precise. The laser only comes into contact with the pigmented lesion sitting on the skin, which absorbs the light of the laser. It does not affect the surrounding skin. The light heats up the pigment in the lesion, drawing it to the surface of the skin. Once treated with Picoway in Sydney, pigmented lesions will either fade or flake off. The end result of hyperpigmentation treatment is a more even skin tone and complexion.

Why Get Laser Pigmentation Removal in Sydney?
Overcome self-consciousness
Make yourself look younger
Simple and safe procedure
No recovery time needed
Performed by accredited laser therapists
Choose Lumière for More Youthful, Brighter Skin
When you need pigmentation removal in Sydney, you can trust in Lumière Clinic's decades of expertise in clinical beauty therapies. A hyperpigmentation treatment could be just what you need to brighten and even out your skin tone. Find the rejuvenated you today by calling us on (02) 8964 2550.
We can also assist you with a number of other cosmetic treatments, including semi-permanent makeup, Venus Legacy treatment, and liposuction. To arrange a cosmetic treatment or liposuction consultation, contact us today.
Subscribe For Newsletter
STAY IN TOUCH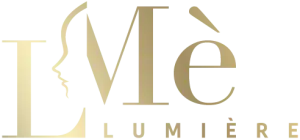 FREE CONSULTATION
Subscribe For Newsletter
STAY IN TOUCH