What are the Benefits of EmSculpt?
Imagine doing 20,000 crunches in 30 minutes with zero effort required. This sounds impossible, especially from a cosmetic surgery procedure? Lumière Cosmetic Clinic makes it possible with the revolutionary new EMSCULPT technology. Proven and endorsed by celebrities such as Drew Barrymore, Kim Kardashian, and Jennifer Lopez, EMSCULPT uses high-intensity focused electromagnetic energy to create thousands of powerful muscle contractions, improving the tone and strength of your muscles.
This FDA-approved treatment has been tested and deemed safe by a range of reputable scientific methods (MRI, CT, US and Histology) and offers a 16 percent average increase in muscle mass and a 19 percent average reduction in fat.
Suitable and effective for both men and women
Proven to build muscle while burning fat
A non-invasive treatment with no downtime
The equivalent of 20,000 crunches or squats
Backed by 13 clinical studies
The world's first non-invasive butt lift alternative
Helps to boosts metabolism
Aids injury recovery and prevention
Quick treatment sessions and fast results
Zero recovery time
Is EMSCULPT right for you?
This procedure is well-suited to those with a low BMI who are physically fit with small pockets of fat that seem to be unaffected by exercise and a quality diet.
A consultation with the team at Lumière Cosmetic Clinic is vital to determine if this is the right path forward for you, but this may be an appropriate procedure if:
You are at or close to your ideal weight
You are health-conscious and exercise regularly
We are made aware of your prior surgeries such as a C section, abdominoplasty or liposuction
It is important to note that treatment may be performed on patients with higher BMI's. Muscles may still be strengthened, but fat will cover the muscle definition.

Celebrities who have seen the benefits of EMSCULPT
Drew Barrymore has been a big advocate for the treatment as she claims it helps strengthen her abs after having two children.
Kim Kardashian West had an EMSCULPT treatment on her abs in an episode of "Keeping Up With the Kardashians".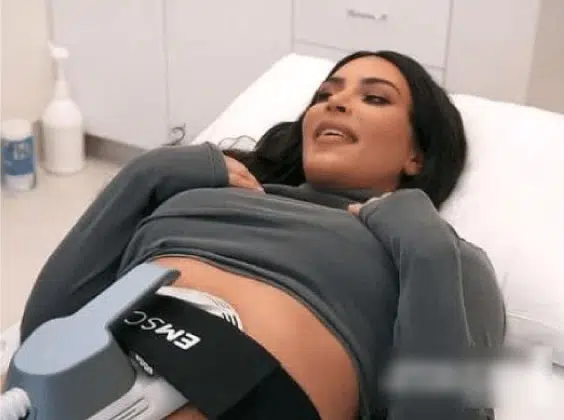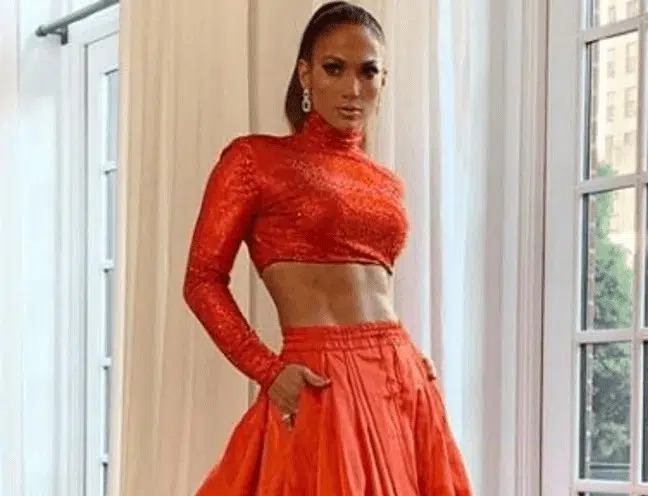 Jennifer Lopez had a series of EMSCULPT treatments before receiving the CFDA Fashion Icon Award in June 2019.
What does the EMSCULPT procedure cost?
The cost of EMSCUPLT varies per patient, but the Lumière Cosmetic Clinic's payment plan allows for small installments of $30/week (per area).
A consultation with the expert team at Lumière Cosmetic Clinic is required to understand the associated costs for your specific procedure. During the consultation, we will assess your current state and give a rough idea of how many sessions may be required to achieve your goals. You can also ask any questions to ensure you are completely comfortable with this procedure.
Why choose Lumiere for your EMSCULPT procedure?
The talented team at Lumière Cosmetic Clinic has a wide range of experience with all forms of cosmetic procedures ranging over 15 years. As experts in the new and incredibly safe EMSCULPT technology, you will be in safe hands.
Only the safest and latest surgical technologies, like EMSCULPT are used
Lumière has completed thousands of varying procedures successfully
Our support staff are with you every step of the way
You will feel revitalised in both how you look and feel
Book a free consultation today and make a positive change in your life and your appearance. Call us directly on 02 8964 2550 or email [email protected].
Frequently Asked Questions
How long will the EMSCULPT treatment take?
One EMSCULPT session will take roughly 20-30 minutes to complete. The number of treatment sessions you require to achieve your goals will be clearer after your consultation. Usually, a minimum of four sessions scheduled at least 2-3 days apart are required. We will help you create a treatment plan that is tailored to your specific goals, thus giving a clear idea of the amount of EMSCULPT you will need.
What does the procedure feel like?
The EMSCULPT procedure is relatively pain-free and feels more like an intensive workout than a cosmetic procedure. You will be able to lie down during the treatment, and return to your normal day when it is done.
Is there any required downtime?
One of the primary benefits of EMSCULPT technology is that it is a non-invasive procedure that requires no recovery time. You also do not need to worry about any pre or post-treatment preparation for this procedure.
When will I see the results?
You will feel tangible results immediately after the treatment. Aesthetic results are usually seen two to four weeks after your last EMSCULPT session. The results will continue to improve for several weeks after your treatments as well.
How long will the results last?
Your improved muscle tone will last for at least six months; however, this can be extended for an immeasurable amount of time if you maintain a healthy lifestyle with regular exercise and a healthy diet. The fat loss in your abdomen area is considered to be long term as the fat cells that are destroyed will not return. New fat cells can form; however, if a healthy lifestyle is not maintained.
Is there any reason why I could not have this procedure?
If any of the following conditions are relevant to you, this procedure may not be suitable:
You are pregnant or breastfeeding
You have a cardiac pacemaker, defibrillator, or implanted neurostimulator
An implant device is present
There is a history of hernia repair with mesh
You've had a recent surgical procedure
Any injury is present, or damage to muscle or soft tissue in the area to be treated
There is an active hernia
You are under 18 years old
Metal rods, pins, plates, metal IUD or orthopedic implants/joints are present
Pulmonary insufficiency, cardiac disorders, epilepsy or active malignancy
Bleeding disorders, or taking blood thinners
Before proceeding with any surgical procedure, patients should seek a second opinion from qualified healthcare practitioners.
The information on the website is for general guidance only and cannot be used as a basis to make a surgical decision, an initial consultation with our surgeon is required to help patients make an informed decision before proceeding with any surgical procedure.
LUMIÈRE COSMETIC CLINIC
Address
Shop 2, 389 Sussex St, Sydney, NSW, 2000
Phone
02 8964 2550
Trading Hours
Monday to Saturday 10am – 7pm
Sundays 11pm – 5pm