Never take for granted the power of the eyes. One of the most visually important parts of the face, your eyes can control your whole facial aesthetic. The double eyelid procedure can alter the crease of the eye, giving a brighter facial appearance and bigger eyes.
Also known as Asian double eyelid surgery, you can achieve a more youthful look and better field of vision with our expert team's help. With respect to your heritage, eyelid surgery for Asian eyes maintains ethnic traits with a more vibrant look.
Read on to learn a little more about this procedure, and your possible suitability for it. The defining answer will come with a free consultation, the first step in any cosmetic journey with the experts at Lumière Cosmetic Clinic.
What are the benefits of the double eyelid surgery procedure?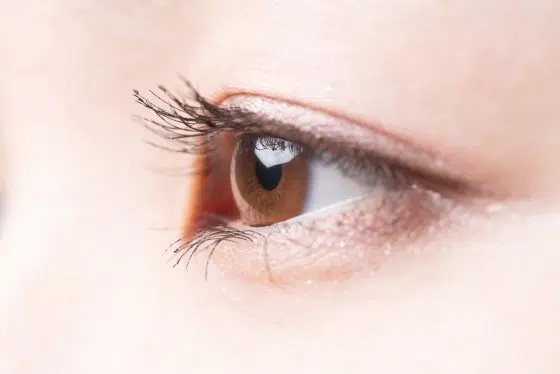 With Asian double eyelid surgery, you can achieve a more youthful look and better field of vision with help from our expert team.
With Asian blepharoplasty, Sydney patients can reduce wrinkles, improve vision, and reduce the time it takes to apply makeup. The primary benefits of the double eyelid surgery Sydney patients can get are:
The ability to have a greater expression in the eyes
More open eyes
Enhanced symmetry
Improvement of the upper eyelid fold
Definition of the eyelid crease
Decreased puffiness
A greater field of vision
Accelerated recovery time
The procedure can be combined with others like a brow lift or skin resurfacing for an overall refreshed look. There are plenty of options to refresh your look. The first step is a free consultation to assess your goals and formulate your options.

What happens as part of the procedure?
The double eyelid surgery procedure involves the removal of excess fat or tissue from the eyelids to reveal more of the eye. All that is required to do this is a small incision via a radiofrequency pen that will cut, then seal the skin.
Along with this, a layer of stitches can lift the eyelid to deepen the crease, in turn, creating a double eyelid.

The double eyelid surgery procedure involves the removal of excess fat or tissue from the eyelids to reveal more of the eye.
How much does Asian blepharoplasty cost?
It is important to note that each patient will have different requirements for this procedure, which will, in turn, affect the price. For this reason, every patient who is considering Asian eyelid surgery will require a consultation with our team.
This assessment will determine the exact cost while confirming that this is the best method for your situation. To help with your initial planning, most eye surgery procedures will begin from $3800 or $30 a week on our helpful payment plan.
The full double eyelid surgery cost that we provide at your consultation has no-obligation attached to it. You can also use this time to ask any questions you may have, and learn about our range of skincare solutions that are available and can be coupled with this procedure to achieve an overall refreshed look.
Why so many people choose Lumière Cosmetic Clinic for a range of eyelid procedures
When it comes to finding surgeons you can trust due to years of experience, the Lumière Cosmetic Clinic team ticks all of the boxes. With a wide range of experience, not only in eyelid surgery but across a selection of cosmetic procedures, the team's over 15 years of experience speaks for itself.
For quality cosmetic surgery in Sydney, Lumière Cosmetic Clinic's reputation is evident in the stunning portfolio of successful procedures. The latest technologies are available across the full range of eye procedures, and you will have access to some of the most qualified and experienced eye specialists in Sydney.
Take advantage of our experience and the full support team on offer to each patient by taking the first step today. Book a free consultation by calling directly on 02 8964 2550 or emailing [email protected].
Frequently Asked Questions
Will the double eyelid procedure give me the look I am after?
Your current state will help identify if this is a suitable procedure for you. For example, do you experience excess skin on the upper eyelid? Does it create a droopy, aged or puffy appearance? If yes, or your upper field of vision is hindered, this may be the right procedure for you.
If you wish for a more youthful appearance around your eyes, chat with our expert team today.
What sort of recovery time is required?
This procedure requires a short recovery time with an expected amount of bruising or swelling, which can be helped along with a cold compress. You will also require some thin bandages over the incision site for several days, along with some stitches for about a week.
What risks or complications are associated with double eyelid surgery?
The common risks or complications, which are quite rare, can include:
Infection
Bleeding
Scarring
Inability to close the eye
Dry eye
Irregular eyelid position
Double vision
It is important to note that due to the team's skill level at Lumière Cosmetic Clinic, none of the patients who have undergone this surgery have experienced any adverse effects. Our highly-experienced and patient-focused staff minimise these risks considerably, ensuring you are in safe hands.
Before proceeding with any surgical procedure, patients should seek a second opinion from qualified healthcare practitioners.
The information on the website is for general guidance only and cannot be used as a basis to make a surgical decision, an initial consultation with our surgeon is required to help patients make an informed decision before proceeding with any surgical procedure.
LUMIÈRE COSMETIC CLINIC
Address
Shop 2, 389 Sussex St, Sydney, NSW, 2000
Phone
02 8964 2550
Trading Hours
Monday to Saturday 10am – 7pm
Sundays 11pm – 5pm