Leg liposuction offered by the experts at Lumière Cosmetic Clinic can help to boost your comfort and confidence, especially if your legs cause you to feel bigger than you actually are. Sometimes, no matter how much we exercise, we fail to see any effects on our leg size. Leg Liposuction surgery offers a safe option that can make significant changes to overall shape, boosting your confidence levels at the same time.
Read on to learn more about how the leg liposuction procedure can help you achieve a shape that compliments the rest of your body with minimal downtime. Lumière Cosmetic Clinic can remove stubborn fat for those in Sydney who want to improve the look of their legs today.
What advantages will leg liposuction surgery offer?
With tumescent leg liposuction, the people of Sydney can access a way to remove excess fat and achieve a safe and effective toning of the legs.
At Lumière Cosmetic Clinic, we use the tumescent liposuction method, which offers specific advantages when it comes to dealing with excess fat. This safe and effective form of liposuction can provide the following benefits:
Quick return to work
The need for merely a mild sedation (local anaesthesia)
Leave the clinic the same day as the procedure
Minimal scarring
Long-lasting results
A quick way to tone and reshape the legs
A comfortable overall process
Boost your self-confidence with a new look
The goal of this procedure is to help the people of Sydney find a natural balance and ideal shape to one of the most noticeable and prominent sections of the body. While improving your aesthetics, this procedure will also boost your day-to-day mental state as you feel more comfortable in your appearance.

Could I be a good candidate for leg liposuction?
To understand if you are a good candidate, you must first speak with our team of experts who will help you determine if leg liposuction is right for you. Those in Sydney can do this via a free consultation at Lumiere Clinic, where experts in this field will assess your current situation and goals to determine if leg liposuction or one of our other body contouring treatments are right for you.
Leg liposuction is often best suited to those who:
Are unhappy with the shape of their legs
Experience discomfort or a rash from sections of their legs rubbing together
Are not experiencing improvements from a proper diet and exercise routine
Experience no significant health conditions
Have realistic expectations
Book an assessment with our Sydney team today for the definitive answer to whether or not this is the right cosmetic path forward for your needs and goals. We work with you to ensure that the right option is chosen, even if the answer is not one of our services.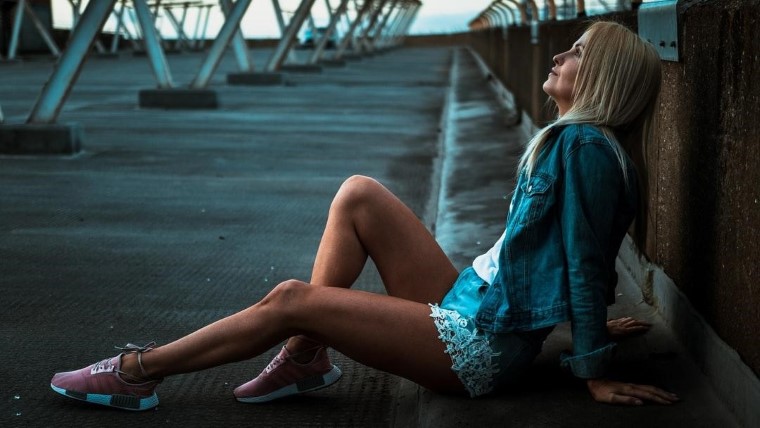 Leg liposuction can help the people of Sydney feel confident in their appearance with low recovery time.
How much does leg liposuction cost?
While the specifics of the cost will alter based on your individual requirements, a rough price guide starts from around $3800, or $30/week. The final cost relevant to you will depend on how in-depth your procedure needs to be and if you are interested in a lipo for the entire legs.
After your consultation, you will receive a full, detailed surgical quote. This is a no-obligation offering an opportunity for you to ask any questions you may have to help determine if this procedure is the right path for you.
Why choose Lumière Cosmetic Clinic for your liposuction?
With more than 15 years in cosmetic surgery, Lumière Cosmetic Clinic are experts when it comes to achieving excellent results from liposuction. Offering all forms of lipo from the leg to the love handles and above, we offer the latest advances in Sydney for the liposuction field.
Our Sydney team always ensures the complete safety of every patient who has full support from the consultation to their complete recovery and new look. Book a free consultation today by calling 02 8964 2550 or send an email to [email protected].
Frequently Asked Questions
Can you walk after leg liposuction?
You will be able to walk after the leg lipo procedure, however, you may be a little tender. We recommend that you spend some time resting for two days after surgery. You will not require crutches or a wheelchair. Most patients resume their normal exercise routine after a few days; we do recommend that you work your way back up to full intensity, however.
Will the fat in my legs return after the procedure?
There will be no return of the fat cells removed during the procedure; however, a lack of a healthy lifestyle presents the risk of you regaining weight. We recommend regular exercise and a proper diet to enjoy longevity from your leg liposuction results.
Are there any risks I should consider for the leg liposuction procedure?
While this procedure is classed as low-risk, there is a level of risk associated with all surgical activities. The experienced team at Lumière Cosmetic Clinic lower these risks even further and have not seen any adverse effects while performing this procedure.
The rare but associated risks for leg liposuction include:
Contour irregularities
Bruising or inflammation
Temporary numbness
Unusual scarring
Allergic reactions to medications used during surgery
None of our cosmetic surgery patients in Sydney have experienced these effects as a result of this very safe procedure.
How long will it take for my recovery?
Due to the use of local anaesthesia, you will be able to leave the clinic on the same day as your treatment with no more than slight swelling, inflammation, or minimal pain in your legs. These normal reactions are to be expected and will subside after a few days.
Can liposuction make my legs look thinner?
As leg liposuction is targeted at the fat that won't budge in your upper and lower legs – this procedure can target parts of your legs where fat deposits are located. Hence,  this procedure can be easily utilised on the calves, thighs, and upper legs. Meaning we can use the leg lipo technique to create a more desirable shape for the entire leg.
Does Leg Liposuction leave scars?
Thanks to our specific lipo process, only a small cannula is required to suck out the excess fat, meaning any scarring will be minimal. With the correct skincare routine, these small scars will fade over time and be barely visible, if obvious at all.
Before proceeding with any surgical procedure, patients should seek a second opinion from qualified healthcare practitioners.
The information on the website is for general guidance only and cannot be used as a basis to make a surgical decision, An initial consultation with our surgeon is required to help patients make an informed decision before proceeding with any surgical procedure.
LUMIÈRE COSMETIC CLINIC
Address
Shop 2, 389 Sussex St, Sydney, NSW, 2000
Phone
02 8964 2550
Trading Hours
Monday to Saturday 10am – 7pm
Sundays 11pm – 5pm