LUMIERE SEMI PERMANENT MAKEUP IN SYDNEY
Not everyone wakes up with naturally perfect eyebrows or beautifully defined eyes. But now it's possible for you to look this way every day without putting make up on thanks to Lumière's expertise in semi-permanent makeup in Sydney. We can help you with semi-permanent eyebrow makeup in addition to semi-permanent eyeliner.

SEMI PERMANENT EYEBROW MAKE UP 6D
Starting with creating a fog-like effect that look likes brow powder has been applied lightly as the foundation, Lumière's experienced therapists apply simulated eyebrow lines, one by one, along the natural direction of growth to create a natural look of fuller eyebrow using semi-permanent eyebrow makeup. This is a particularly effective and efficient solution for sparse, short or unbalanced eyebrows.

SEMI PERMANENT EYELINER MAKE UP
Using exquisite cosmetic tattooing techniques and ink made from 100% German natural plants, Lumière's experienced semi-permanent eyeliner therapists apply outstanding attention to detail and ensure that every single part from the inner corner of the eyelashes to the end of the eye are well taken care of. This helps create a natural illusion of thicker, longer and fuller eyelashes, which balances your facial features to make you look younger and more beautiful.
To learn more about our services for semi-permanent makeup in Sydney, contact Lumière Clinic today. You can also request more information about our other treatments, including skin tightening treatment in Sydney, minimally invasive eyelid lift and liposuction (we can provide the liposuction cost in Sydney upon request).
Subscribe For Newsletter
STAY IN TOUCH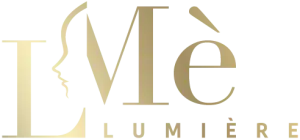 FREE CONSULTATION
Subscribe For Newsletter
STAY IN TOUCH