LUMIERE SMART SKIN DIAGNOSIS
The first step for beautiful skin is to understand our skin. Lumière Clinic uses an advanced skin diagnostic system for our clients as part of our complementary skin consultation. Integrated Analysis of skin hydration, pores, pigmentation, clarity and wrinkles helps us to focus on the skin concerns that matter to you and customise your treatments for the best outcome.

DR BABOR
The DOCTOR BABOR professional skincare range stands for precision cosmetics, "made in Germany" since 1956. With its high-performance formulations based on select active ingredients, these products provide intensive care for the skin, especially when used in conjunction with cosmetic surgical or non-surgical treatments.

HYDRAFACIAL TREATMENT
Our HydraFacial treatment involves the use of Vortex Fusion Technology to cleanse the skin, extract dead skin cells and impurities, and hydrate the skin with moisturising serums. The treatment can be tailored to your specific skin type and skin concerns, providing instant results with no downtime. With a single 30 minute HydraFacial treatment, you can enjoy long-term skin health benefits.

LUMIERE MEDICAL GRADE FACIAL
Lumière offers medical-grade cosmetic facial treatments which are tailored to your own skin type and conditions. With well-recognised German beauty care products that are exclusively available at Lumière Clinic, and the professional massage technique of our experienced beautician, we offer customised whitening and hydrating solutions that give you radiant and refreshed skin.

MINIMALLY INVASIVE EYELID LIFT
Lumière Clinic can perform a minimally invasive eyelid lift that requires little downtime, helping to give the eyes a more youthful look without the need for full surgery. To find out if you're a candidate for a minimally invasive eyelid lift or under eyelid surgery in Sydney, arrange a consultation at our clinic today.

LUMIERE SHINE
Extensive research has suggested that over 90% of skin issues are related to dehydration, therefore proper moisturising is the key to skin health. Utilising advanced technology, Lumière's exclusive customised solutions help to infuse ultra-small molecule nutrition into the dermis layer with exceptional precision to rejuvenate skin cells and stimulate the nature repair process of cells and collagen. This highly-effective age-defying treatment drives away dull and dry skin, improves pores, diminishes wrinkles, and ultimately gives you a softer, brighter and younger complexion.
To enquire about any of the medical grade skincare services above, contact Lumière clinic today. You can also enquire about our other treatments, including semi-permanent eyebrow makeup and body sculpting at our body sculpting clinic in Sydney.
Subscribe For Newsletter
STAY IN TOUCH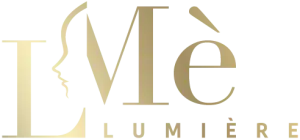 FREE CONSULTATION
Subscribe For Newsletter
STAY IN TOUCH