FACE FIRMING & LIFTING
"Don't let double chin ruin your selfies."
Double chin can be caused by various reasons, such as weight gain and looser skin resulting from aging. Double chin does not look nice and gives a perceived impression of premature aging.
Lumière's professional team combines facial aesthetics, deep experience and extensive skills to help you reduce excess fat under the chin, tighten skin and contour the neck and jawline.

DOUBLE CHIN TREATMENT
"It's all about turning back the clock"
Utilizing the latest suture suspension lifting and face threading technologies, it is never easier to make your skin look healthy, young and attractive.
The skin undergoes intrinsic changes over time on account of external and internal factors, such as epidermal thinning, collagen disorganization the impact of gravity, which can lead to characteristics of aging skin including wrinkles, sagging skin, smile lines and lack of facial contour/symmetry.
With the help of the latest minimally invasive suspension lifting and threading technology, Lumière's professional team combines facial aesthetics, deep experience and extensive skills to help effectively lift facial ligaments, skin tissue and expression muscles.
The biggest advantages of these technologies are the absence of materially visible scars, very short downtime from routine activities and a comprehensive solution for lose skin.
Absorbable threads are inserted into the Superficial Musculo- Aponeurotic System (SMAS) to create a criss-crossed "mesh structure", which acts as a scaffold for collagen growth and continuously stimulates collagen regeneration. (SMAS is an area of musculature of the face that extends from the platysma to the galea aponeurotica and is continuous with temporoparietal fascia and galea) This helps repair any damaged facial tissue, lifts and tightens skin hence provides effective solutions to issues related to skin aging such as loose skin, sagging and asymmetry
To learn more about our double chin treatments, contact our cosmetic clinic today. You can also enquire about our other treatments, including arm liposuction in Sydney, semi-permanent eyeliner, and blepharoplasty from the best plastic surgeon for blepharoplasty in Sydney.
Subscribe For Newsletter
STAY IN TOUCH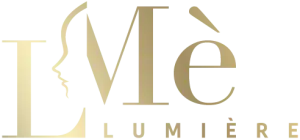 FREE CONSULTATION
Subscribe For Newsletter
STAY IN TOUCH