PORES & ACNE SCAR REMOVAL
Intense pressure from the modern life and work, irregular lifestyle and distorted circadian rhythm, less-thorough cleansing, excess sebum secretion and genetic factors can all lead to blackheads, acne and large pores. Lumière is dedicated to help you achieve improve your skin health and offers a variety of personalised services to reduce large pores and acne as well as acne scars.
AVAILABLE TREATMENTS

FINE LINE & FIRMING
As you age increases, intrinsic aging is a natural process that takes place over the years which involves less collagen being produced in the skin each year. Compounded with extrinsic influences, such as sun and environmental damage, these aging processes can give skin the appearance of roughness, uneven tone, brown patches, thin skin and deep wrinkles.
Lumière offers a variety of personalised anti-aging services to improve skin condition from the inside out.
AVAILABLE TREATMENTS

PIGMENTATION & DULNESS
Radiant skin is to the beautiful as strawberry is to the champagne on ice. According to your own skin conditions, types and causes of any pigmentation, dullness and brown spots, Lumière recommends personalised treatment plan and provides a complete suite of solutions utilising optical aesthetic devices and medical grade skin management programmes.
AVAILABLE TREATMENTS

BODY SMOOTHING & CONTOURING
Lumière uses smart detection to obtain physical data of your body, target your body's excess fat and create a 360-degree comprehensive design of a personalised solution. With various advanced technology devices that are available at Lumière, we help create the perfect curve and ideal body shape for you.
AVAILABLE TREATMENTS

IPL HAIR REMOVAL
Lumière's experienced therapists uses the latest Venus Versa IPL for world's first class efficient and reliable hair reduction. Enjoy the smoothness!
AVAILABLE TREATMENTS
Subscribe For Newsletter
STAY IN TOUCH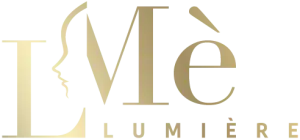 FREE CONSULTATION
Subscribe For Newsletter
STAY IN TOUCH