Improve Your Eye Area with Our Under Eye Treatments
Are you looking a bit tired around the eyes? Under eye treatments can help restore the area for a more radiant and youthful look. At Lumière Clinic, we offer under eye treatments and under eyelid surgery in Sydney performed by experienced technicians to ensure a smooth procedure. Whether you're looking for the best plastic surgeon for blepharoplasty in Sydney or you want to learn about alternative under eye bag treatments, we can provide the assistance you need.
About Our Eyelid Lifts & Under Eye Treatments
Wondering if a non-surgical eyelid lift in Sydney is right for you? Here are some of the benefits you can expect from our eyelid lifts and under eye bag treatments:
Non-Invasive − The non-invasive nature of our procedures means you can expect no scarring at all, with minimal time needed for healing
Highly Experienced Surgeons − Be treated by a senior Australian cosmetic surgeon with 15 years of experience using excellent non-surgical techniques
The Best Technology − Under eyelid surgery in Sydney uses the best MP2 magnetic frequency technology for a fine-tuned result. It's a non-invasive, non-surgical post care treatment for faster recovery.
Get the Results You Crave − Our under eye bag treatments will give you the appearance you crave. A simple treatment could make all the difference to your look, helping you to appear more rejuvenated and refreshed.

The Best Plastic Surgeon for Blepharoplasty in Sydney
Our Australian senior cosmetic surgeon has vast experience with blepharoplasty and over 15 years of experience in cosmetic surgery in Sydney, earning a reputation for being the best plastic surgeon for blepharoplasty in Sydney. There are three different ways of performing this nuanced surgery: the full incision, minimal incision and suture methods.
Different eyelids call for different approaches. Your surgeon will be able to customise a plan for your procedure. The suture and minimal incision methods for a non surgical eyelid lift in Sydney tend to suit younger patients who do not have much excess skin on their eyelids. By contrast, older patients may benefit from the full incision technique to remove some of the excess skin.
For the Best in Beauty, Choose Lumière Clinic
If you need eye bag removal or under eyelid surgery in Sydney, Lumière Clinic can help to restore your youthful glow. Call us on (02) 8964 2550 to arrange a free consultation with one of our experienced surgeons. We're happy to discuss the available eyelid lift and under eye treatments to help you determine which might be right for you. We can also provide information on other treatments offered at our clinic, including anti-wrinkle injections in Sydney or a tummy tuck in Sydney.
Subscribe For Newsletter
STAY IN TOUCH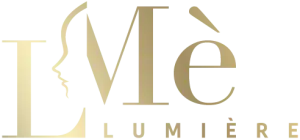 FREE CONSULTATION
Subscribe For Newsletter
STAY IN TOUCH